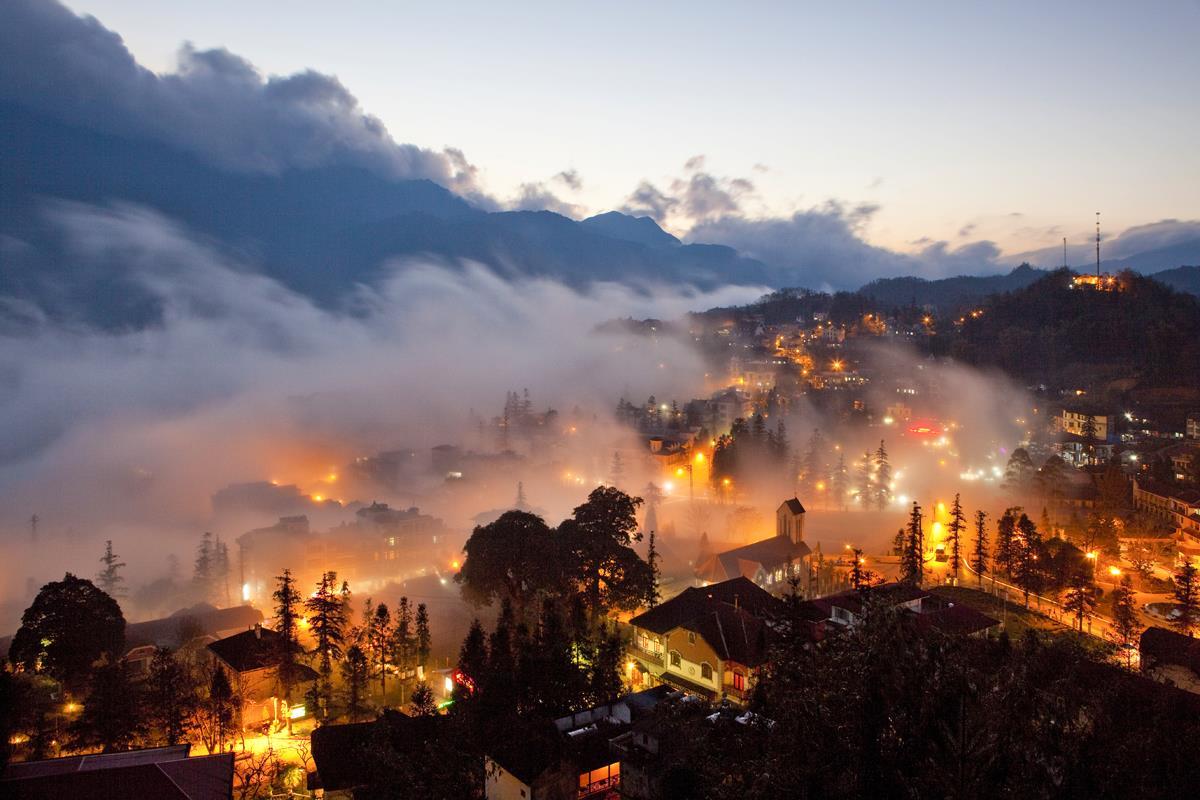 10 Reasons to Go Trekking in Sapa, Vietnam
16:18 - 03/01/2019
A charming mountain town surrounded by diversity of ethnic groups and impressive natural landscape, Sapa is indeed a trek-worthy destination in Vietnam.
Of all the places that I went to in Northern Vietnam, I consider my trekking adventure to Sapa as one of my most memorable experiences.
Sapa is a province located in the northwestern part of Vietnam, about 380 km away from the city of Hanoi. It is a very charming and quiet mountain town surrounded by great diversity of ethnic minority people and impressive physical landscape.
Given my limited time in Vietnam, I booked a back-to-back tour of Ha Long Bay and Sapa with the Hanoi Backpackers Hostel. After the Ha Long cruise, we arrived at the hostel around 4pm, giving us ample time to catch the train to Sapa at 8pm. The overnight train journey takes 9 hours to get to the town called Lao Cai, which is very close to the Chinese border. After that you take a minivan to get to Sapa town and the 1.5 hour drive has the most exquisite views of the mountainside.
Ha Long Bay tours are the most popular, which almost everybody takes. A lot of travellers also end their Vietnam adventures in Hanoi, leaving them very little time for Sapa and I know only quite a few people who have done the Sapa tour. If you are in Hanoi, I strongly suggest that you consider this trip.
Here are the reasons why I think you should not skip a wonderful adventure trek to this place:
1. Train travel is a delight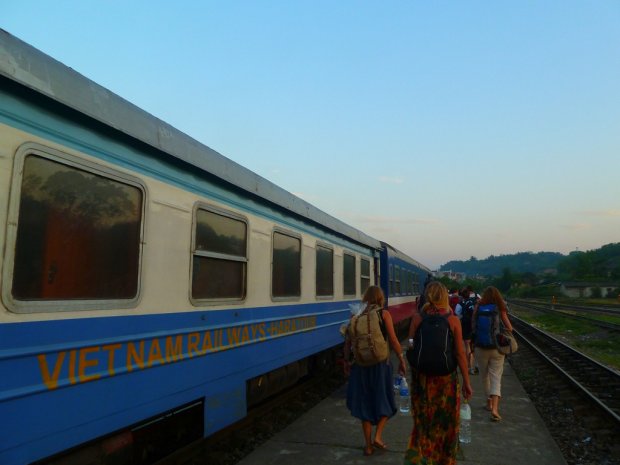 Getting to Sapa is super easy, even if you had to do it yourself. The train journey from Hanoi is long but it is a very comfortable overnight trip. Buses are my way to go and I rarely take trains. In fact I have never done any train travel in Asia except for this one and it was great. I slept really well on the train. Just be very careful with your belongings as they don't provide lockers on the train.
2. The quaint Sapa Town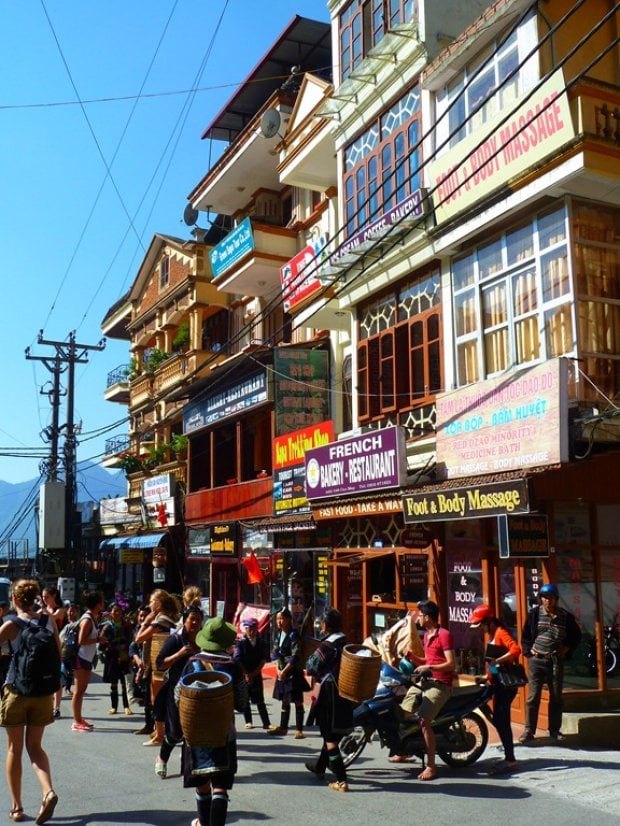 You will be starting your trekking adventures in Sapa Town. It is a quaint town and a nice break to be in a city that's not too busy like Hanoi. But like Hanoi, there are also a lot of French colonial architectures in town. It is a very small town so you should be able to walk around in a few hours to explore.
3. Meet the ethnic minorities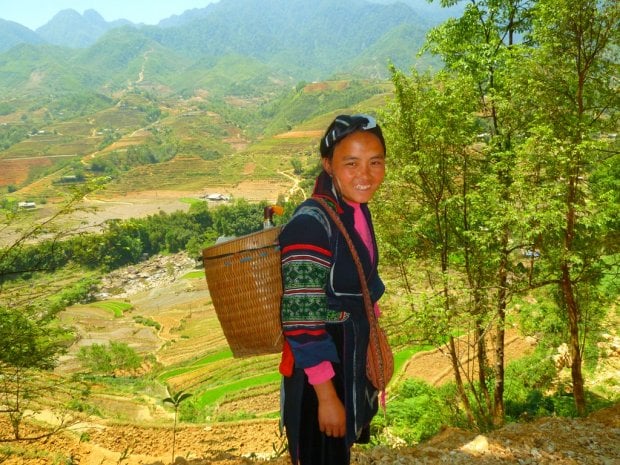 Sapa is a home of eight different ethnic minorities in Vietnam. The most common ones are from the H'mong tribe. These tribal people are working women who will trek with you all the way to the mountains until you buy embroidered stuff that they made and they're quite good English speakers. They will talk to you the whole time and if you're a woman, over the age of 20, and travelling alone, expect that you will be bombarded with questions. Worst if you're also Asian. These women usually marry at age 18 and have 2.5 kids by the time they're 20. They could get a bit annoying but I did enjoy my experience talking to one tribal woman as I got to learn more about her and their culture and life in Vietnam.
4. The Hoang Lien Son mountain range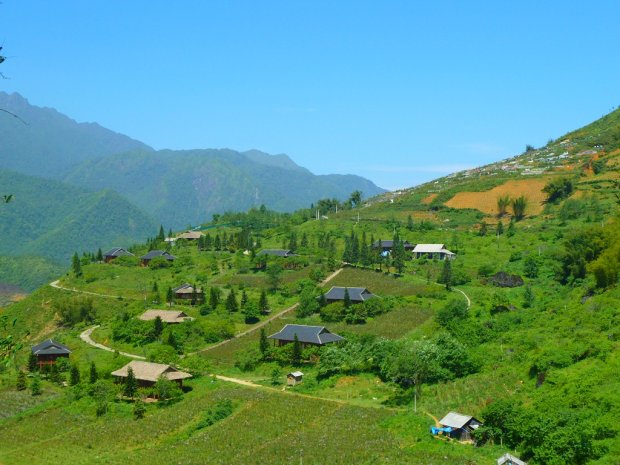 If you take a trekking tour, you will be trekking at the Hoang Lien Mountains. If not, you will still have these magnificent views of the mountains. The landscape does change as you get to different parts of the mountains in your trek. If you go beyond, you'll experience…
5. The most breathtaking mountain views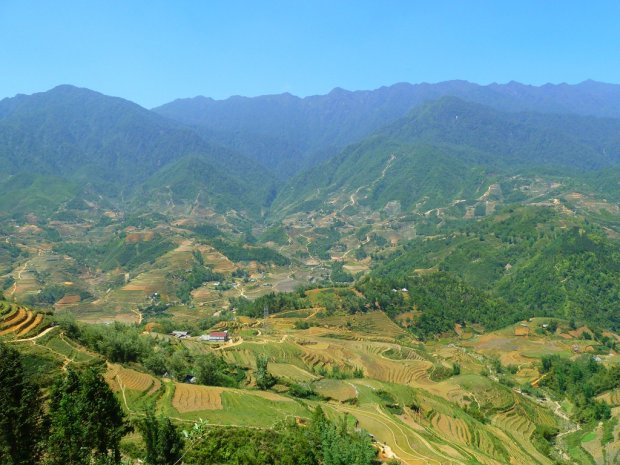 As a big nature and mountain lover, I could not get enough of the beauty that The Hoang Lien Mountains have to offer. They extend until the Himalaya region and in Vietnam, they are just a sight to see. I probably took the most number of pictures in this trip because they look like they're all the same, but they're not. The views simply took my breath away.
6. Interesting farm animals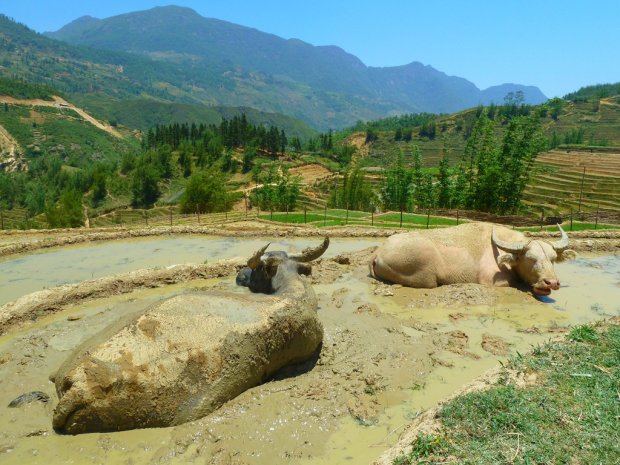 Who would have thought that there is actually a white buffalo?
7. Vietnamese kids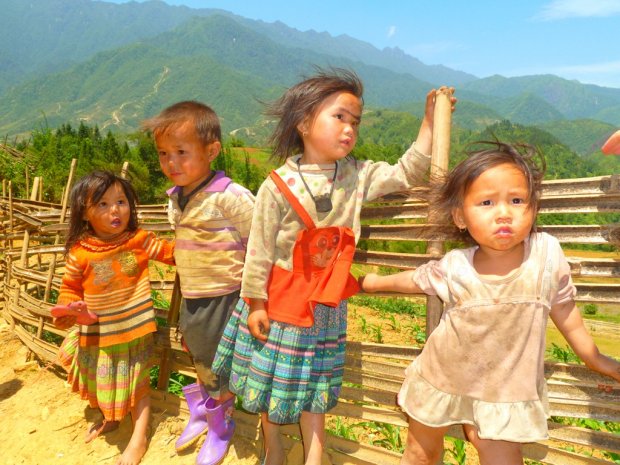 Like most of third world countries, children in Vietnam are not an exception to working. They will either touch or break your hearts, especially if you talk to the older kids aged 7 to 9 who followed us around on our second day of trekking to sell us their trinkets. They take the same route to go to school and it is really far from their homes. And when they don't have classes, they are out to sell to tourists. I recommend buying their embroidered bracelets instead of giving them candies, as they are so cheap and it helps the little kids to get at least a meal for the day.
8. Nature, nature and more nature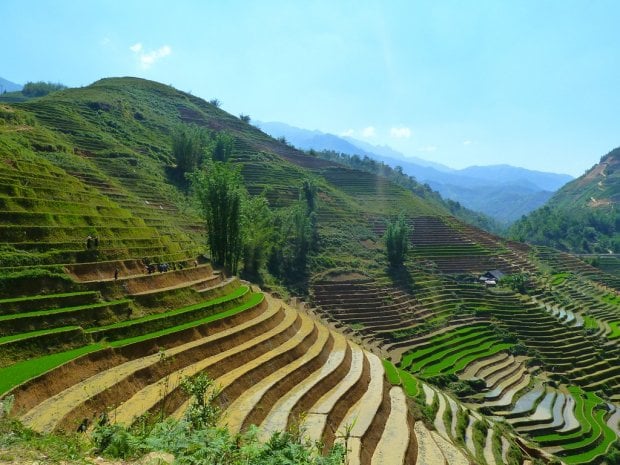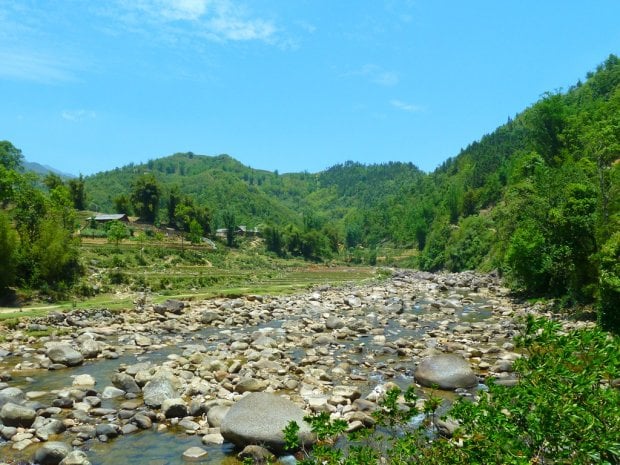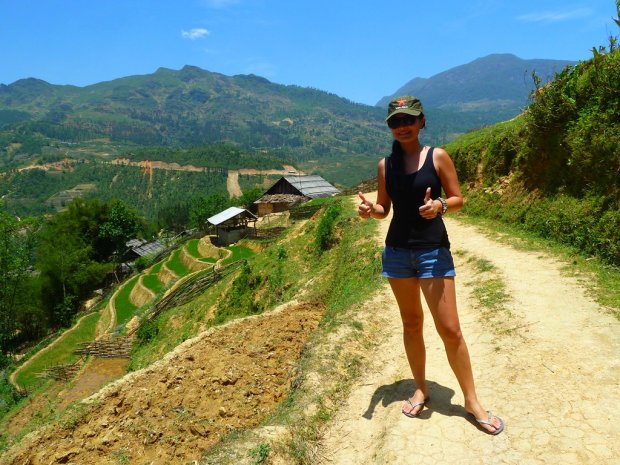 Need I say more? I simply gave it my two thumbs up!
9. Immerse yourself with Vietnam's culture by staying at a local's home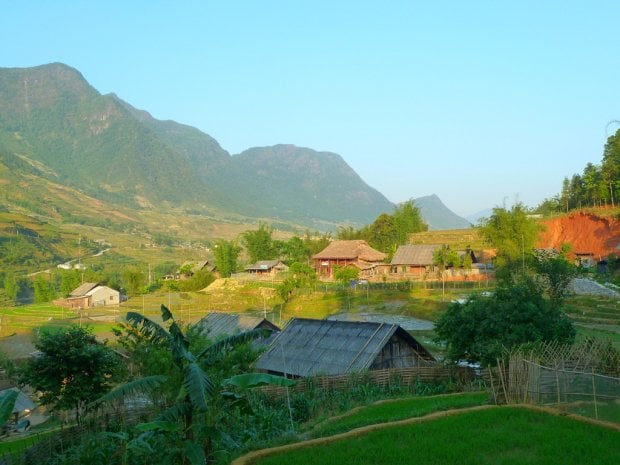 There is no other best way to immerse yourself with Northern Vietnam's culture than to stay at a homestay in the mountains. In this trip, we trekked for a total of 15 kms to get to the homestay. The homestay offers very basic accommodation – a mattress on the floor, a mosquito net and a clean bathroom for the visitors. And they are not uncomfortable at all. It is great also because you get to meet the natives in the mountains, share a meal with them, try their rice wine and get a taste of authentic Vietnamese cuisine! They are really that good especially after a long day of trekking. The place that we stayed at had the sweetest hosts and our group had an amazing time.
10. End the day with a beautiful sunset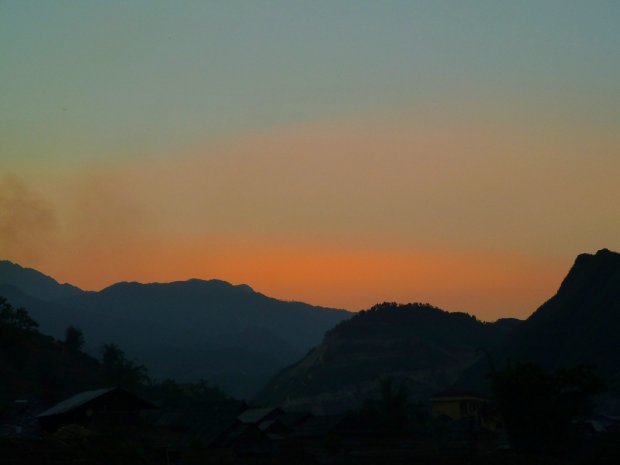 There's something magical with a sunset view from the mountains. It's also best seen if you're on an elevated place like in Sapa town.
Just a few more tips:
It's important to research when you're going
Due to the location of the mountains, on average Sapa receives 160 days of misty and cloudy days in a year. So it is a hit or miss when you come. If it's cloudy, there is very low visibility of the mountain views and it could also be rainy and muddy, making it hard for you to trek and not get the best value for your money. I, for a fact am a traveller with no sense of checking the weather. I almost always spontaneously just go to a place to explore. But I happen to be at the best time of the year to explore the region. I trekked for two days on May 1st and 2nd.
It's very easy to do it yourself if you're cutting down on costs
Very little research is needed for this trekking adventure. If you're cutting down on costs, you just need to book the train tickets by yourself at the station in Hanoi – you can either book a cheaper seat or a sleeper train, just like what I had. And when you get to the town, there's a lot of minivans transfer to town and start your trekking adventures.
Bring or rent trekking or rubber shoes
On my travel packing post, I confessed that I'm not a fan of rubber shoes and don't even carry any on my trips. So, I trekked the mountains with my flip flops, but that's me and I'm stubborn just like that. Hah. But if you want a more comfortable trek, I suggest you to wear trekking shoes or rubber shoes. I trekked for two days and at the end, my legs were a bit sore because some of the terrains were difficult and slippery.
Overall, I loved this experience and highly recommend not missing it when you go to Vietnam.